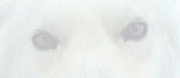 What Should We Name Our Puppy??
Often when we sell a wolfdog pup we are asked about names. Many people want their wolfdogs to have wolfie sounding names. We find that Native American and Greek names fit rather well! The following are names from our pack as well as names of the pups we've sold and suggested names. Please feel free to e-mail me with other names/suggestions to be included here. TanglewoodWolf
The following names are from our pack and their pups. (Click on the underscored names to see their pictures)
Angel
Balto
Beast (Before we sold this particular pup we affectionately called him Chubby. He was huge compared to the other pups. Chubby's new owner, Robert, was constantly hearing "He's a beast!" The rest is history!)
Cherokee
Cheyenne
Cloud (White Cloud)
Dakota
Hera
Key-o-te
Malakki (warrior)
Mystic
Nahina Natani (mystic wolf)
Nikita
Nova
Odin
Pandora
Percilla
Sage
Santana
Thor - Greek God of Thunder


The following are names that have been suggested.
Apache
Arcadia
Arizona
Artica
Athelstane
Benjamin Shadow Walker
Chance
Ebony
Glacier
Honovi - Hopi - Strong deer
Isis
Ivory
Jasper
Kachina - Hopi - Spirit, sacred dancer
Kaliska - Miwok - Coyote chasing deer
Keezheekoni - Cheyenne - Burning fire
Kiwidinok - Cheyenne - Of the wind
Koko - Blackfoot - Night
Levi
Minegan - Ojibwa - wolf
Mayatuk - White Fang
Montana
Natasha
Nimkii (Nim-Key) - Ojibwa - thunder
Noodin (No-din) - Ojibwa - windy
Phantom of the Forest
Phoenix
Sapphire
Satinka - Magical dancer
Saxon
Shaman
Shima - Navajo - mother
Silver
Spirit
Tabitha
Tala - Wolf
Waya - Cherokee - wolf
Wind Dancer
Yoki - Hopi - Rain
Fun Names
Astro
Furby
Gadget
Gizmo

Home

Basic Information

Myths

Pics of Our Pack

More Pics of Our Pack

Puppy Island

More Puppy Pics

Links...Links...Links...

See How We've Grown
tanglewoodwolf@academicplanet.com